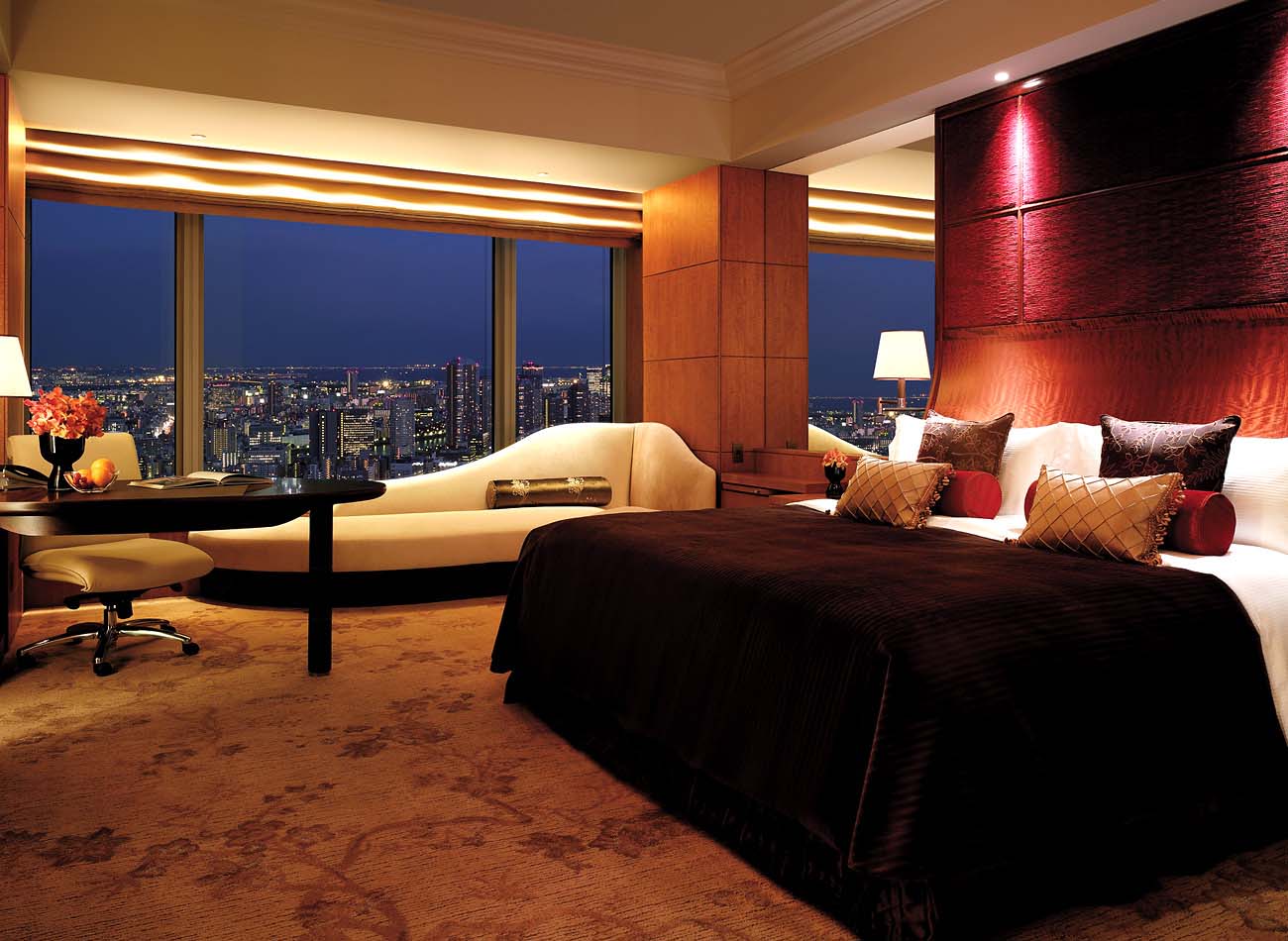 FIRST IMPRESSIONS: This is the first, and one would imagine last, time my opening gambit for a hotel review will be the loo. I have never enjoyed bodily functions more than in this hotel. Ladies, if you want the seat to never be left up again get one of these.
Heated to the temperature of the gods and glacier-cherried with scores of perfuming, spraying and angel-dusting options, it's the lavatory equivalent of sitting on a fluffy cloud surrounded by puppies while being fanned by angels.
Second most impressive - the staff. Too often hotels boast about their people. Shangri La should have someone on every rooftop in Tokyo shouting.
The only explanation is that the hotel had surreptitiously placed a futuristic mind-reading electronic tag on my person informing staff of my position and thoughts at all times. The service was seamlessly swan-like throughout.
THE FACTS: As for the hardware, it's also pretty marvellous. The rooms are large by any standard, by Tokyo standards they're palatial. There are 31 Horizon Club rooms and six mega-suites. Since opening in 2009 the 200-key hotel has remained the newest luxury bolthole in the city and it'll be a long time before one with an art collection to match will come along.
There are more than 2,000 individual pieces, all with a story and almost all worthy of a second or third look.
Occupying the 11 upper floors of the Maranouchi Trust Tower Main building it offers views over miles of the city but nearby landmarks are the Imperial Palace and Tokyo station – the Shinkansen (bullet train) kennel.
The airport is easy (staff will collect and drop you off from the platform) and should you want to, for example, go skiing for the day it's an hour and a half from bedroom to ski-lift.
Also within easy reach is enough shopping to empty the fattest of wallets and scores of fine restaurants. But if you want to stay in one night the hotel's Japanese and Italian are cuisine jewels that would grace any crown.
And its beautiful spa has the coolest treatment in history on the menu – the Corporate Samurai.
WOW: The loo, the art, the staff... all our wow.
HOW MUCH: A Deluxe Room (lead in category) at Shangri-La Hotel, Tokyo starts from JPY 51,944 (approx £426) per night. This price includes breakfast, service and tax.
shangri-la.com.