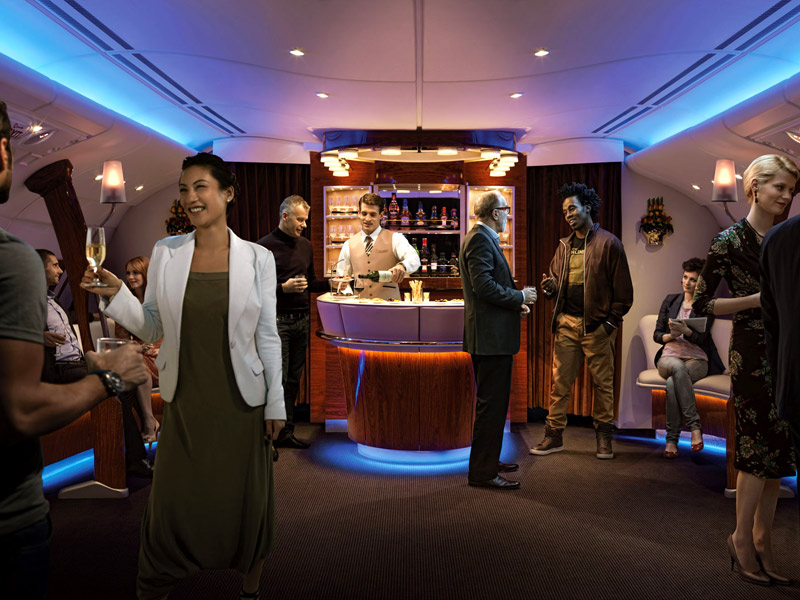 ROUTE: Dubai to London
FIRST IMPRESSIONS: Having flown business class from Kuala Lumpur to Dubai on a different plane hours before boarding the A380 the step up in quality was all the more apparent.
This seat, developed and introduced specifically for the A380 in 2008, demonstrates the level of thoughtfulness one would expect all seat designers to take (although depressingly often the style overtakes the substance).
It looks spacious, modern, stylish – you feel everything you would want to feel about a seat when you first see it.
The seat removes all the irritations regular business class passengers may come across.
There is plenty of space to put a drink or food without needing to be locked in by the folding table.
The buttons for controlling the seat, the entertainment and the lights are not located anywhere near your rear end meaning buttons are not pressed accidentally.
And there is no hierarchy of seat. Wherever you are there is no need to step over someone else's sleeping body to get to the loo.
There is also plenty of storage that isn't in the compartment above your head and two USB ports – both wonderful things.
THE FACTS: The 76 seats are full flatbeds that measure two metres when fully extended is housed in a shell with built-in amenities such as mini-bar, privacy panel (for centre seats only) which can be moved up and down, large personal table, separate foot-rest extension, laptop stowage, literature pocket, shoe stowage, adjustable headrests and noise cancellation headsets.
There is a bar and a lounge for business class passengers and the inflight entertainment includes 1,200 channels on demand.
WOW: It may sound like nonsense but a genuinely pleasant and effective feature is the 'advanced mood lighting system'. It adjusts during the flight to reflect the time at the destination which helps with jetlag.
BACKGROUND: Emirates was the first airline to order the A380 and has ordered 90 (with 15 now in service) – more than any other carrier by far.
Its order book represents 30 per cent of the total orders received by Airbus.
Emirates plans to use the A380 to meet growing passenger demand on major trunk routes from its Dubai hub, including services to the U.K., Asia-Pacific and the Americas.
With air travel due to almost triple in the next 18 years and continued constraints on traffic rights and availability of landing slots, larger-capacity aircraft such as the A380 are key to Emirates' plans to meet increasing passenger demand.
HOW MUCH: From £2,685